Logos
As the coordinating organisation leading international efforts in blindness prevention activities, IAPB, and the initiative we support, VISION 2020, benefits from global recognition. Members can leverage that recognition by featuring the IAPB and VISION 2020 logos on websites as well as advocacy and fundraising material.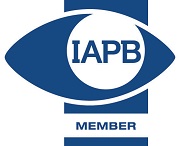 The IAPB logo is the primary logo of choice for the organisation. We have created an IAPB Member button logo that members can use to demonstrate our unity and our ethos to work collectively to eliminate avoidable blindess and build sustainable eye health services. Do feature it prominently on your stationery and website!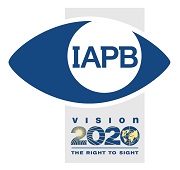 IAPB promotes two brands – VISION 2020: The Right to Sight and IAPB. The IAPB / VISION 2020 lockup logo sets to demarcate brand positions for the initiative (VISION 2020) and the organisation (IAPB). Members can use this logo to communicate membership of IAPB and support to the global initiative, while clearly delineating the relationship between the two brands.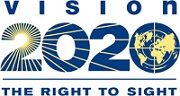 In those circumstances where the VISION 2020 initiative has particular resonance, members can use the the stand-alone VISION 2020 logo to indicate support to the global initiative. Guidelines for the use of the VISION 2020 logo are available below for download.
Web quality versions of the logo are available below for download. To obtain print quality logos, please email Communications.
IAPB Focus Newsletter

Click here to access the latest and archive issues of IAPB Focus as well as other member communications. To sign up to the newsletter, please click here.